Description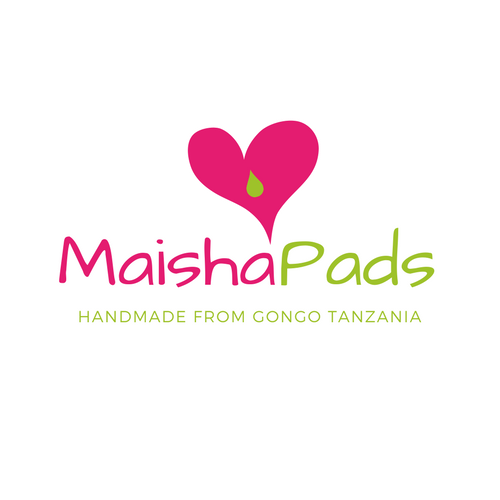 Hi, my name is Dora, 29 years old from Greece and the last 4 years I have been working at many humanitarian projects across developed countries. At the moment, I am based in Tanzania, at a remote village called Gongo, working together with Dare SANA women cooperative, in order to educate women make and sell reusable pads.
In Tanzania, like many other African countries, especially in rural areas, women do not have access to feminine hygiene products because stores are far away and it is expensive to afford them each month. Instead, they use scraps of old clothing, pieces of foam mattress, toilet paper, leaves and cornhusks, which can cause fungal infections and embarrassing leaks and odours. This creates a barrier to their work and education because many girls skip school and work during menstruation.
1 out of 10 African schoolgirls skips school or drops out of school entirely due to a lack of menstrual products and poor access to proper sanitation, according to Unicef.
NO MORE ''WEEK OF SHAME''!
''Dare SANA'' is a women cooperative which was founded in Gongo village in December 2016 and it consists of 60 beautiful mamas!
Their mission is to empower women to become strong leaders through feminine hygiene care, entrepreneurship, nutrition, education and conservation.
''Maisha pads'' is a new initiative that specializes in the local manufacture and global supply of cost-effective, reusable sanitary pads. A core group of women will start their own small business making and selling pads. Maisha means life in kiswahili and we are working on helping Tanzanian girls and women to have an active life.
Maisha pads Menstrual Kits are made from high performance textiles and provide effective protection for 12+ months (menstrual cycles), making them a cost-effective and eco-friendly solution. The design is an ''all-in-one'' pad that buttons securely into a pair of underwear. After use, the pad folds conveniently for easy storage before washing. MAISHA pads are ultra-absorbent, natural and unscented.
Our goal is to raise 1,000 euro in order to start the initiative and make the first 300 Maisha pads.
A fixed amount will be used to pay the group registration, overlock machine, pedal sewing machine, and of course the materials, such as microfiber fabric, waterproof fabric cloth, buttons, packaging for resale, etc.
By locally manufacturing our Menstrual Kits in Tanzania, we will create a rural-based industry and meaningful employment for many Tanzanian women. By shipping across Africa, we provide women and girls with a sustainable solution for managing their periods with comfort and dignity.
Made in Tanzania – by women, for women, with love!