A few words about our team
We are an team of passionate, experienced professionals from around the world. We found ourselves in life-changing situations and have created this platform to help other people change their own lives or make their dreams come true.

GIVE&FUND is also beginning to re-shape our own lives, find out how!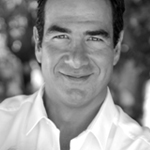 Ioannis Chatzibeis – Founder

Ioannis (Giannis) Chatzibeis is marketing and a sport marketing specialist but his real passion apart sports is the support and promotion of new ideas. He has extensive Olympic related experience, having worked in the Sydney 2000 and Athens 2004 Organizing Committees for the Olympic Games. He first participated as a Paralympic athlete in the Atlanta 1996 Paralympic Games and has a successful track record in swimming, triathlon and other sports ever since. Giannis has served as an inspirational speaker for life achievements and overcoming disability issues in schools and public events. In 2003, together with a team of fellow swimmers, they organized and completed the marathon swimming relay known as "Aegeathlon", an open sea swimming relay in the Aegean islands of Kythnos, Serifos, Sifnos, Kimolos and Milos. The aim of the project was to showcase the potential and abilities of Paralympic athletes.

Giannis founded GIVE&FUND in 2013, aiming to provide individuals and groups of people around the world with an easy-to-use, state-of-the-art platform that will support them to change their lives, and the lives of the people around them.

---
Volunteers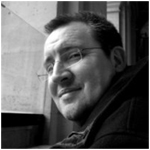 Mark Lindop
Mark has over 20 years experience in identity, branding and visual communications. He worked for 10 years at various advertising and design consultancies in the UK before moving to Athens in 2001 to work for the ATHENS 2004 Olympic Games as Senior Art Director and later as Design Manager. In 2005, he started his own design studio, specializing in brand identity and has majorly contributed to the successful launch and communications of major brands, projects and services in the past 10 years. Mark has designed the website and visual identity of GIVE&FUND and we are all, once again, very proud with his work!
---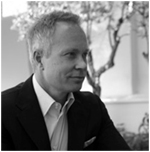 Teemu Lehtinen
Senior public affairs, policy and communications adviser, who has worked with several Fortune 500 businesses and leading politicians in Europe during the last two decades. Teemu has voluntarily supported the GIVE&FUND team from the concept up. During his career he has worked also with environmental and human rights NGOs helping them with start-up funding and positioning.
---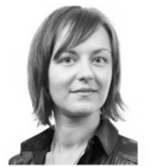 Maria Fola
Maria is a marketing and PR specialist, with extensive experience in corporate, brand communications and media relations.
Maria brings 14 years of professional experience in the full spectrum of communications, ranging from corporate communications to brand PR and issues management. Over the past few years, she has focused on brand and marketing communications, as head of the Brand PR practice of Burson-Marsteller's affiliate office in Athens, Advocate. She started her career with APCO Worldwide in their headquarters in Brussels.
Maria has worked across a range of sectors including beauty and cosmetics, food and beverage, alcoholic drinks, consumer electronics, alongside global clients such as Diageo, Henkel-Schwarzkopf, Nestle, PepsiCo, Sony Mobile and Dixons Electronics. Maria also has significant sports-related experience, as she served the Athens Olympics Organizing Committee for four years.
Maria holds an MSc from the London School of Economics and a PhD diploma from the University of Crete, focusing on nation and city branding practices. She speaks English, French and Italian. She supports
PR activities of this platform.
---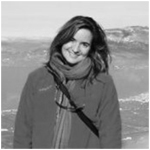 Joanna Stavropoulou
Joanna is an International Communications expert who has worked for many years in the field of humanitarian aid and development in such countries as Sri Lanka, Ethiopia, Zimbabwe, Haiti and Iraq. She hopes that through her communications work, as writer, photographer and film director to be able to raise awareness and promote social change.
---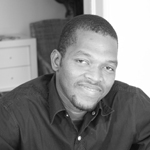 Marc Antoine Cetoute's
Marc Antoine, great interest in life and studies has been International Relations. In his home country, Haiti, he worked for international development organizations. A fluent speaker in several languages, he himself is a strong adherent of the power of multiculturalism. Having lived through the devastating tragedy of the 2010 earthquake in Haiti, he passionately believes that you can fight to make your dreams a reality. He hopes to be able to help others make their dreams a reality too.
---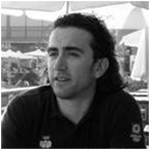 Sakis Kostaris
Sakis is a volunteer team member, with extensive experience in the field of Sport Management, Communications and Public Relations. Sakis also specializes in mega events organization and has many years of experience working with Non-profit organizations and government agencies. Among his areas of expertise are also paralympic sports and disability issues.
---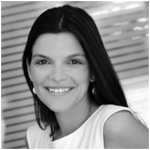 Christina Vasilikou
Christina Vasilikou has a long experience in a great variety of events worldwide. In the Sydney 2000 Olympic Games, she was involved in the Planning and Operations of the Media Village as Duty Manager. In ATHENS 2004, she was the Media Accommodation Manager welcoming 21,000 guests and co-ordinating more than 220 staff. She also has significant experience working with the National TV Broadcaster for Eurovision Song Contest Athens 2006 as well as on the Production Team of many major TV events. She has also served in media and venue operations for Doha 2010, 2012 and 2013 and in the Arab Games Doha 2011. She joined EBU team for the London 2012 Summer Olympic Games and nowadays she participates in major international sports events as Group Account Director of Laurel International Management.